Cal Poly has again been named a top producer of U.S. Fulbright scholars by the U.S. Department of State's Bureau of Educational and Cultural Affairs. Cal Poly's 2021-22 Fulbright scholars are Barry Jones, emeritus professor from the Construction Management Department, and Michael Lucas, emeritus professor from the Architecture Department.
The Fulbright Program is devoted to enhancing mutual understanding between citizens of the United States and the people of other countries. It is considered the world's largest and most diverse international educational exchange program. Since its inception in 1946, more than 400,000 Fulbrighters have participated in this prestigious program. Fulbright alumni include 61 Nobel Laureates, 89 Pulitzer Prize winners, 76 MacArthur Fellows, 40 Heads of State of Government, and leading journalists, artists, scientists, and teachers.
Additionally, to date, three Cal Poly faculty have been named as awardees for the 2022-23 academic year: Greg Domber, a lecturer in the history department, will be teaching and conducting research at the Jagiellonian University Institute for American Studies and the Polish Diaspora in Krakow, Poland. Mira Rosenthal, associate professor of English, will teach and conduct research at the Center for Translation Studies at Jagiellonian University. Nishanta 'Nishi' Rajakaruna, professor of biology, will spend ten months at the School of Biological Sciences at North-West University (NWU), Potchefstroom, South Africa.
Each award recipient and their respective fields of study are highlighted below:
Barry Jones
Barry Jones is awarded his second Fulbright to engage with faculty and students at Ho Chi Minh University of Technology and Education (HCMUTE). He selected Vietnam as his preferred country due to its rapid economic expansion and the need for management of civil engineering infrastructure projects. Jones will share his broad experiences in industry and academia with faculty and students at HCMUTE. He will teach with the Heavy Civil Construction Management integrated curriculum he has developed and taught at Cal Poly. This course is designed to instruct students on the tools, techniques and procedures to manage civil engineering projects such as roads, bridges, tunnels, rail and power supplies and the equipment and resources necessary to manage these projects effectively. Jones previously spent one academic year at the Institute of Technology (ITB), Bandung, Indonesia assisting in their Construction Management curriculum development and taught an undergraduate CM and master's CM graduate course.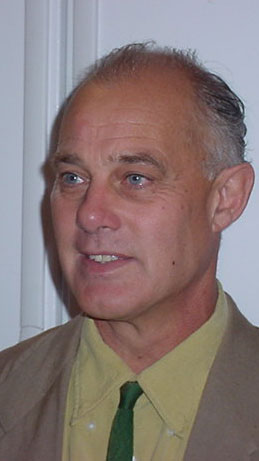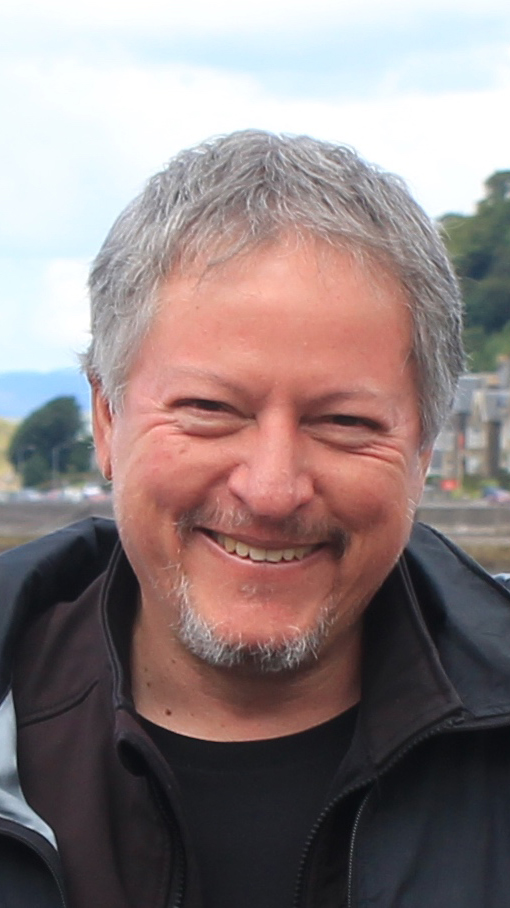 Michael Lucas
Michael Lucas's Fulbright was for the Fall 2021 15-week semester for teaching and research in the city of Prešov, a city with a medieval layout and Baroque facades in the historic core. The university is new [1997] and focuses on the humanities. Their Institute for Aesthetics and Arts Culture has foci on literature, art, theater and music. Because of his family heritage from Slovakia and its proximity to vernacular churches that would be the research topics, Lucas decided on Prešov.
The research component was entitled Dych Života: Breathing Life into the Slovak Wooden Churches of the Carpathian Mountains, the initiation of a project was to look at the transition of the 50 odd remaining wooden churches dating from the late 1600s to early 1800s from places of worship for local villages to symbols of survival across two World Wars fought in the region, through symbols of national independence. Several were in the Dukla Pass, a major battlefield in World War II. Lucas only spent about nine full days in the villages due to various COVID-19 travel restrictions and closures. Still, he performed fieldwork on 22 structures and collected about 1400 images in beautiful late summer and full fall colors. To supplement the fieldwork, he interviewed the local seminary leaders for the Greek Catholic faith, the dominant groups remaining in the churches, clergy, churches workers and local and national Monuments Board members.
Greg Domber
Greg Domber's Fulbright award is to teach and conduct research at the Jagiellonian University Institute for American Studies about Polish Diaspora. Domber has studied the wake of Nikita Khrushchev's 1956 de-Stalinization crusade, when American Non-Governmental Organizations recognized an opening in the Cold War and launched programs to bring hundreds of natural scientists, engineers, social scientists, humanists, agriculturalists, and medical professionals to the United States and Western Europe for training and collaboration, in the belief that exposure to the West would pull East Europeans toward democratic capitalism and undermine Communist power. In 1989, four decades after exchanges began, Poles from both government and opposition groups sat together at a round table to negotiate a transformation from one-party Communist rule to capitalist democracy. Evidence suggests that a long-term policy of exchanges may have shaped Poland's move toward a more democratic system. For example, Mieczysław Rakowski, a leading Communist Party reformer, frequently traveled to the United States in his earlier career as a journalist. Bronisław Geremek, a medieval historian and longtime Solidarność advisor, became increasingly political after staying at the Woodrow Wilson Center in the late 1970s. Domber's research project seeks to answer the question, did these scientists' and academics' trips and experiences influence how Polish political elites sought to reform their society at the end of the Cold War? Most broadly, the project is constructed to provide insight into the United States' and Poland's shared political and intellectual values and experiences and to show how the two countries have worked in tandem to expand rights and democracy, an increasingly important topic given the growing pull of authoritarianism across the globe.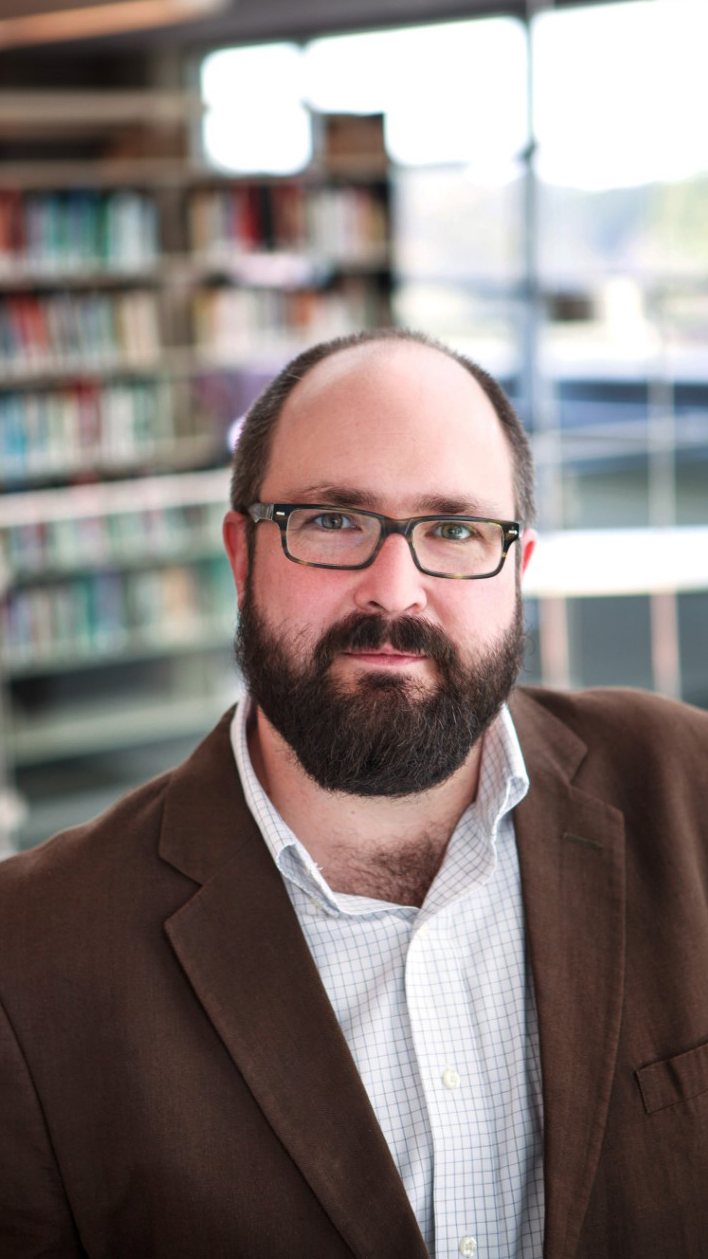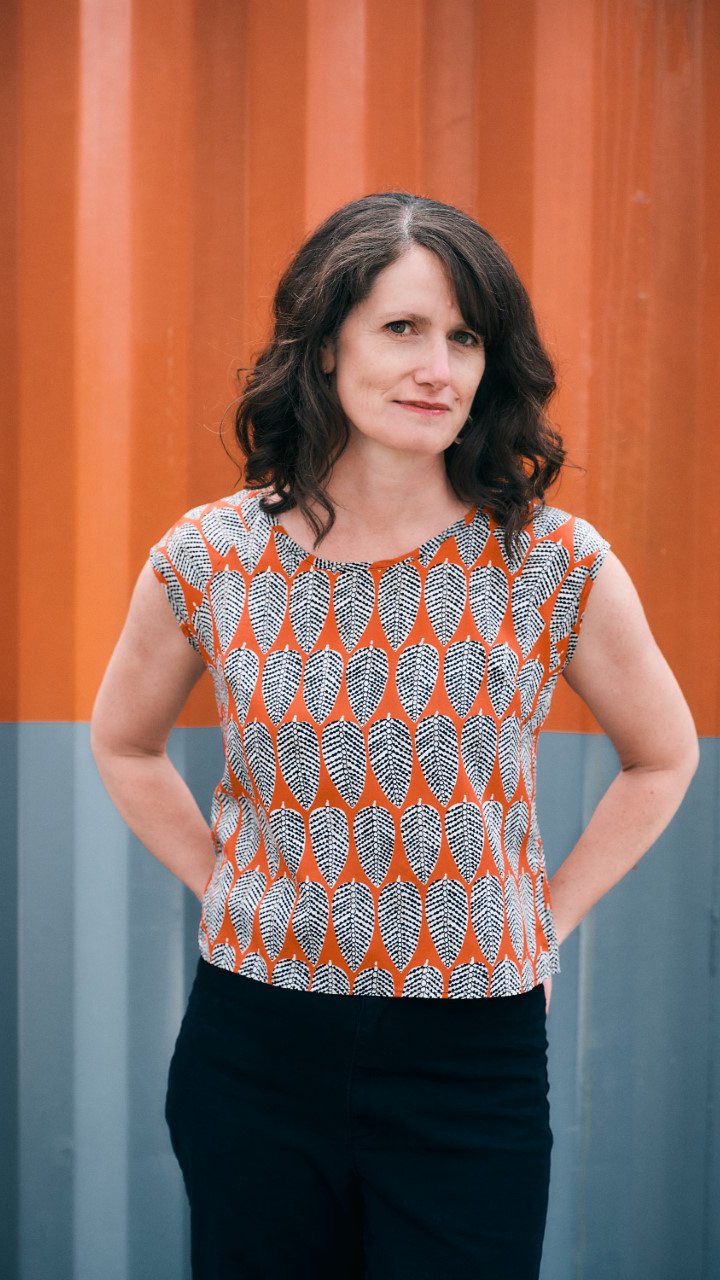 Mira Rosenthal
Mira Rosenthal's Fulbright project is based on the belief that literary translation is fundamentally a cross-cultural endeavor—or transcreation—that highlights dialog and benefits from an interdisciplinary approach. During her year at Jagiellonian University in Kraków, she will be pursuing research on interwar Jewish poet Zuzanna Ginczanka and translating a selection of her poetry into English for book publication. She will also be offering a graduate seminar on contemporary American documentary poetry, culminating in new translations of American poetry into Polish. These pursuits focus on poetry that bears witness to and challenges oppression. Ginczanka's poetry provides a stunning Holocaust testimony only recently rediscovered, while American documentary poetry investigates injustices of racism in the United States. "Ultimately, by bringing repressed voices and histories to light, we discover how they transform our sense of ourselves in the world and improve our relationships with each other," Rosenthal said.
Nishi Rajakaruna
Nishanta 'Nishi' Rajakaruna has been awarded a Fulbright US Scholar Award and will spend ten months at the School of Biological Sciences at North-West University (NWU), Potchefstroom. Rajakaruna is a leader in serpentine ecology and has published 95 peer-reviewed publications and two leading books in the field. He has traveled widely and has collaborations in Iran, Russia, Sri Lanka, India, and South Africa. He holds an Extraordinary Professor Position at NWU, an honorary appointment granted to leading international scholars who have advanced science in a specific research field in Africa. This recognition is Rajakaruna's second Fulbright US Scholar Award. His first was to his motherland, Sri Lanka, in 2016-2017, where he conducted research at the National Institute of Fundamental Studies and visited the Aligarh Muslim University in India to present seminars and workshops and initiate collaborative research. His efforts during his first Fulbright led to numerous publications and conference presentations with Sri Lankan students and scientists, research seminars at many secondary schools and universities, and opportunities to interact with and mentor students of all ages. Rajakaruna is excited about his upcoming year in South Africa, where he hopes to foster long-lasting personal and professional relationships with the people of South Africa. "I hope my time in South Africa will set the stage for many opportunities for collaboration for students, faculty, and staff from Cal Poly and South African universities," Rajakaruna said.